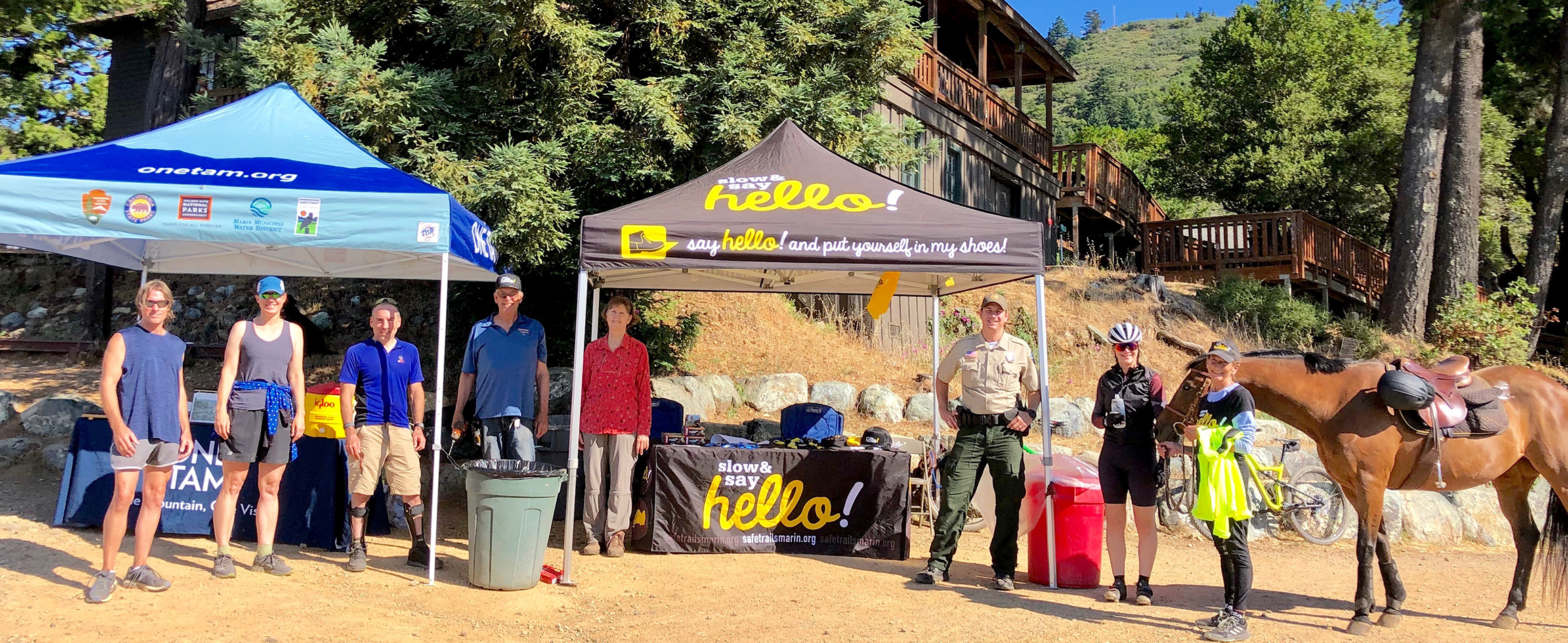 One Tam stands on the shoulders of the visionaries and conservationists who have helped protect these lands, and works side-by-side with community partners to advance conservation, community stewardship, and education in Marin and beyond.
Our Community Partners, listed below, are those organizations that have supported One Tam financially, or through advocacy, volunteer support, or event partnership. We also recognize our Keystone Community Partners, those organizations that have provided the deepest lift and support to One Tam.
Keystone Partners
California Alpine Club - an all-volunteer, outdoors-oriented, non-profit social club with a foundation that gives small grants to support conservation and environmental education endeavors 
California Landscape Stewardship Network - founded on the belief that strategically connecting collaborative land stewardship practitioners could increase their efficiency and efficacy, build funder and political support, and catalyze innovation across the state
California Native Plant Society, Marin Chapter - whose mission is to conserve California native plants and their natural habitats, and increase understanding, appreciation, and horticultural use of native plants
Friends of Mt Tam - a volunteer organization to promote the conservation, education, and interpretation of California State Parks, primarily at Mount Tamalpais State Park
Marin Conservation League - one of the county's most respected and effective environmental organizations, successfully pursuing its unique mission to preserve, protect, and enhance the natural assets of Marin County for the public
Marin County Bicycle Coalition - making bicycling safe, fun, and accessible
Slow and Say Hello Campaign, Trail Partners - promoting enjoyment, appreciation, and protection of our trails and park resources
Community Partners
Muir Beach Community Association
People for the Parks
One Tam's work is also supported local businesses through our Business Club program. Contact us to learn more about partnering with One Tam.