One Tam is excited to announce the return of the Tamalpais Bee Lab in 2021!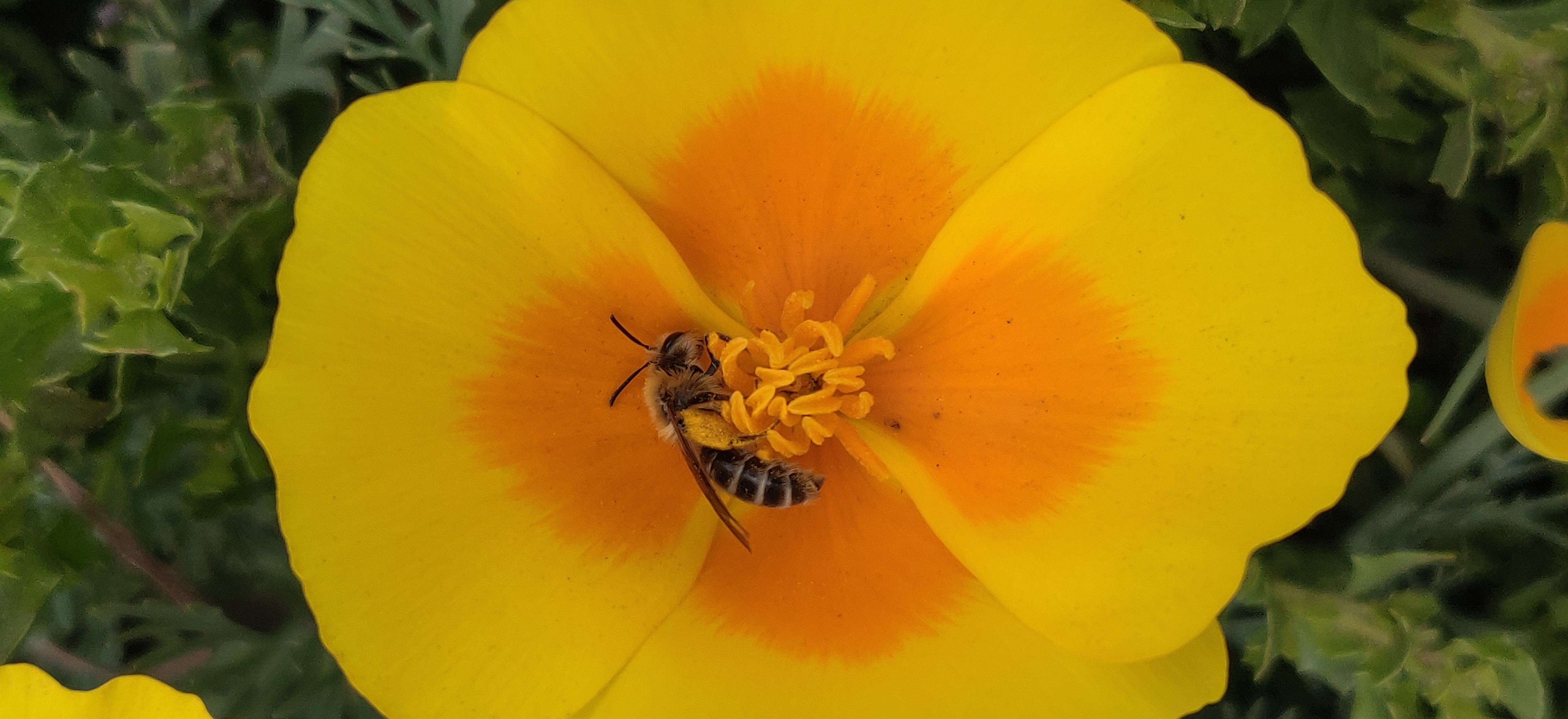 In collaboration with Dr. Gretchen LeBuhn and her lab at San Francisco State University, One Tam is continuing our efforts to monitor and understand more about Mt. Tamalpais' wild bees and other pollinators. Building on the initial 2017 survey of Mt. Tam's wild bees, we'll be expanding monitoring to the Golden Gate National Recreation Area, Point Reyes National Seashore, Marin Municipal Water District, California State Parks, and Marin County Parks from 2021-2025. This work stems from One Tam's Peak Health effort to understand the health of Mt. Tam's natural resources, where we saw we needed to learn more about the region's pollinators. 
The initial survey yielded remarkable results, recording 32 genera and 122 bee species from 20 sites managed by Marin Water and California State Parks! You can hear more about these results from Dr. LeBuhn and Dr. Lisette Arellano, One Tam's Community Science Program Manager.   
Get Involved!
Community science volunteers play a critical role in this study by pinning, sorting, and labeling specimens collected from the field. Join us to connect with the One Tam community of staff and volunteers, learn more about Mt. Tam's wild pollinators, and gain skills in scientific collections management and insect identification! See currently scheduled volunteer days and link to sign up below.
To comply with COVID-19 safety protocols, these events are limited to 12 pre-registered individuals on a first-come-first-serve basis. More details on protocols and logistics will be sent to registered attendees the week of the event.  
The Tamalpais Bee Lab fall events will occur on the Saturdays listed below and will each have two sessions per day, a morning session and an afternoon session. You are welcome to attend either one or both sessions of the same day, but are required to register for each session separately. 
Fall 2021 Dates: Saturdays 9/18, 9/25/, 10/9, 10/16, 10/23, 10/30 
Times: Morning sessions are 9 am-12 pm; Afternoon sessions are 1-4 pm 
Location for all events: Sky Oaks Watershed Headquarters, 49 Sky Oaks Rd, Fairfax, CA 94930 
If you have questions, please email sleonguerrero@onetam.org.