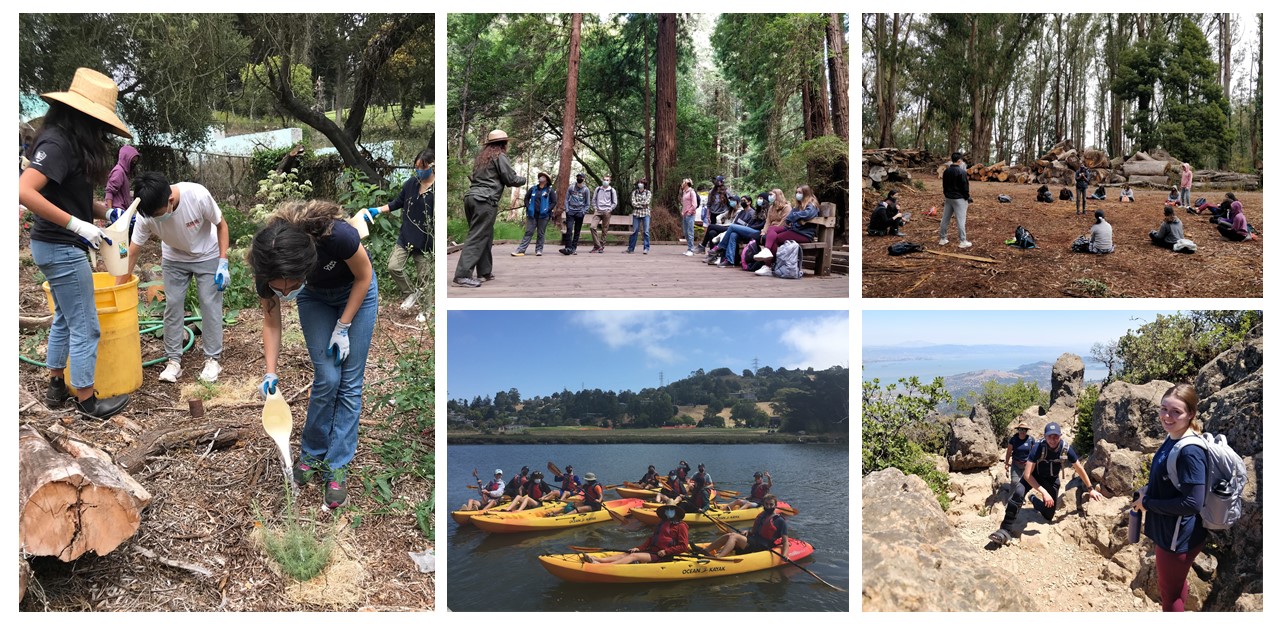 LINC 2021 participants enjoyed a variety of in-person outdoor learning experiences with COVID-19 precautions as part of a hybrid online/in-person program. Photos by Adriana Castillo and Grecia Pacheco.
Do you enjoy being outside? Are you looking for a meaningful way to spend the summer and willing to try new things? 
Linking Individuals to their Natural Community (LINC) is a six-week program that brings youth from across the Bay Area together to participate in a variety of local service projects, education, recreation, and skills-building workshops to gain career and leadership skills. Projects and activities will vary week to week and may include: 
Participate in service projects such as trail work, habitat restoration, and community cleanups 
Develop career skills such as building resumes, interviewing, and networking with park partners 
Gain leadership skills by practicing facilitation 
Enjoy an overnight service camping trip to a National Park 
Gain technical job skills through welding and carpentry workshops 
Practice iNaturalist skills while contributing to real science data 
Participate in a team Ropes Course challenge 
Collaborate with other environmental youth teams throughout the summer 
Learn about your local, state and National Parks 
This program meets Tuesday–Friday for six weeks. At the conclusion of the program, all participants receive a $2300 cash education award.  
We are planning for a fully in-person program for summer 2022. Pending COVID-19 safety restrictions, we will adapt to virtual/hybrid programming as needed. 
Program dates: June 14–July 29, 2022 (*There will be a one-week break July 5-8.*) 
Applications for the 2022 LINC Summer High School Program are open now till February 27, 2022. 
Please view the FAQ section below to help you determine whether this program is for you.