Senior Stroll: Celebrating 50 Years
Source: Marin County Parks
Camino Alto Preserve
Wednesday, May 18, 2022, 10 – 11:30am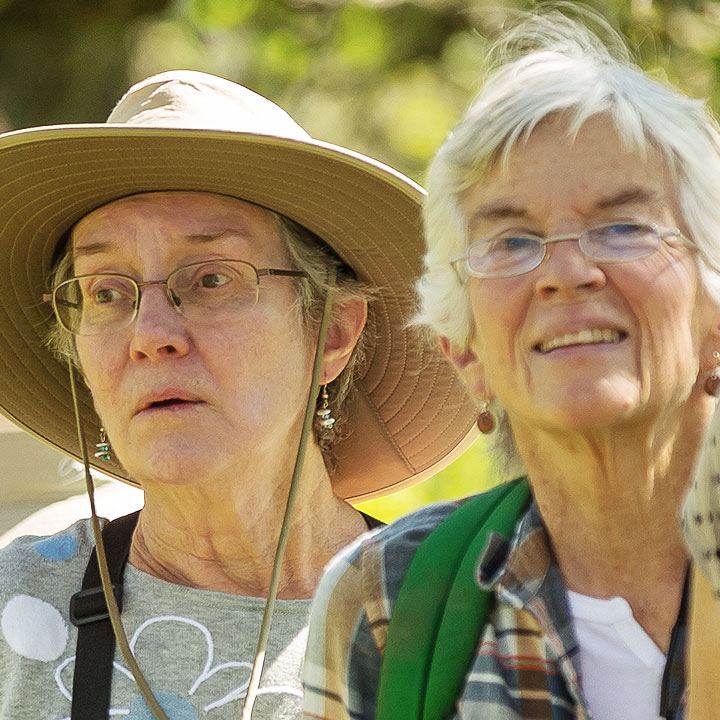 Celebrate our 50th Anniversary with a stroll through conservation history! The area known as Northridge now encompasses four Marin County Open Space Preserves. Marin Conservation League initiated a drive in 1969 that would take more than 25 years and thousands of volunteers in Mill Valley, Corte Madera, Larkspur, and Kent Woodlands to acquire lands, parcel by parcel, for the public. Along the way, MCL kicked off the successful campaign that resulted in the formation of the Marin County Open Space District in 1972. MCL's Nona Dennis will share some of this history as we enjoy a beautiful spring walk along with this level, well-maintained fire road.
We request that no pets (except service animals) attend. Remember to bring binoculars if you have them. Adverse weather may cancel. Check the calendar or call (415) 473-6086 after 8 AM on the day of the event to hear a recorded message if canceled.
Save time on the day of the event by signing in now. For more information, contact Naturalist Shannon.
Directions
: Meet at the trailhead on Escalon Fire Road in Mill Valley., From Hwy 101 in Mill Valley, take the Tiburon Blvd/E Blithedale Ave exit west on E Blithedale Ave 0.7 miles. Turn right onto Camino Alto 0.8 mi, left onto Overhill, and stay to the right to remain on Overhill. Turn right on Escalon Dr and follow to the end.
Camino Alto Preserve