Staying Connected To Mt. Tam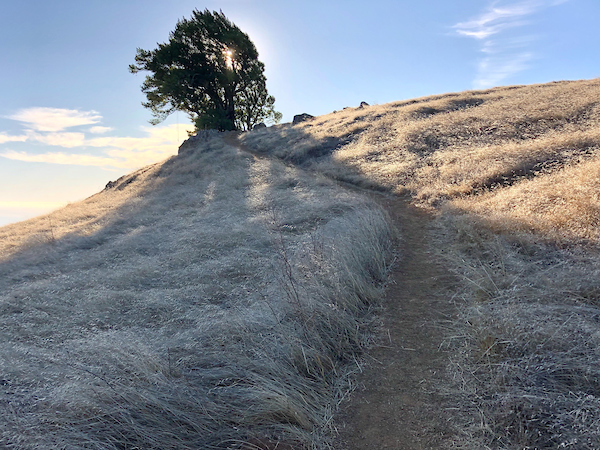 Dear One Tam Friends -
As many of you know, the "shelter in place" orders covering most of the Bay Area allowed for outdoor exercise and activity that conforms to social distancing guidelines. Unfortunately, the scope of the crisis and risk of crowding at public spaces has forced the closure of much of the parkland in Marin County and Mt. Tam to vehicle traffic. Since that decision on March 22, County officials have provided additional detail around what park use is permitted. On May 15th, county health officials updated the order to allow vehicle travel to some locations, while many other, including most of the Mt. Tam footprint, remain closed. 
The following is a summary of the locations which remain closed following the May 15th loosening of vehicle restrictions:
Point Reyes National Seashore, Golden Gate National Recreation Area (including Muir Woods National  Monument)
Mount Tamalpais State Park
Tomales Bay State Park
Samuel P Taylor State Park
Chicken Ranch Beach
Miller Park
White House Pool Park
Bolinas Lagoon Open Space Preserve
Bolinas Park
All Marin Municipal Water District lands
All beaches along the Pacific Ocean or inlets of the PaciTic Ocean (not including the San Francisco Bay)
Read the full health guidelines here
One Tam partner agencies are constructing a county-wide closure map that will appear on this page in the coming days. Until that time, please visit agency websites for updated information on access to specific locations. 
Tips For Staying Local & Staying Healthy:
Stay at home as much as possible, especially if someone in your household is sick. Minimizing social interaction will help our communities flatten the Coronavirus infection curve.
Do not visit parks that have been closed by local authorities like the public health department.
Stay 6 feet away from people you do not live with and avoid narrow trails where distancing may prove difficult. If you cannot maintain 6 feet of distance, do not enter the space.
As long as the shelter in place is in effect, do not hold social gatherings, celebrations, or group meetings in parks, preserves, or elsewhere.
Many parking areas are closed. Please follow guidance on county websites before visiting.
Restrooms and facilities are closed at many locations. Plan ahead before leaving home.
Give others the opportunity to have a safe experience by limiting the length of your stay.
Leave no trace: carry out what you carry in, because garbage collection is limited.
Look for nearby nature to enjoy: your own neighborhood has hidden nature.
Visit nature virtually and take advantage of online resources to stay connected to our parklands.
Additional Partner Updates:
Marin County Parks restricted location list
Golden Gate National Park facilities closure list
Marin Municipal Water District office closure details
California State Park COVID-19 Resource Center
Golden Gate National Parks Conservancy program cancellation updates