Vagrant Songbirds
Source: Marin County Parks
Chimney Rock Trail
Wednesday, September 29, 2021, 10am – 2pm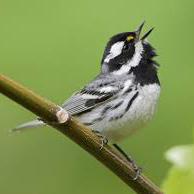 Songbird migration is a complicated process. As days shorten during fall many species migrate at night, using their innate compasses to follow the stars to their winter homes. Each year we're visited by unusual species that have made navigational errors and end up in the outer areas of Point Reyes. These vagrants commonly take advantage of coastal forests to refuel and treat us to sightings of species that aren't normally seen here. This walk is offered in partnership with Point Reyes National Seashore.
Air Quality Index (AQI) that exceeds 150 on AirNow.gov, or other extreme weather may cancel events. Check the calendar or call (415) 473-6086 after 8 am on the morning of the event to hear a recorded message if canceled.  We request that no pets (except service animals) attend. Remember to bring binoculars if you have them, a few layers of warm clothing no matter what the weather is like where you live, and lunch. 
For more information, contact Naturalist Shannon Burke at 
SBurke@marincounty.org
. 
Directions
: Meet at the Chimney Rock trailhead.From Hwy 101 in Larkspur, take the exit for Sir Francis Drake Blvd west 20.4 miles to Olema. Turn right onto Hwy 1 and go 2 miles. Turn left onto Sir Francis Drake Blvd and go 19 miles (allow about 30 minutes for this segment). Just after you pass the last dairy ranch (Ranch A) at the "V" in the road, go left, the parking lot is at the end.