Hot Chocolate with a Ranger
Source: Marin County Parks
McInnis Park
Saturday, December 18, 2021, 10am – 12pm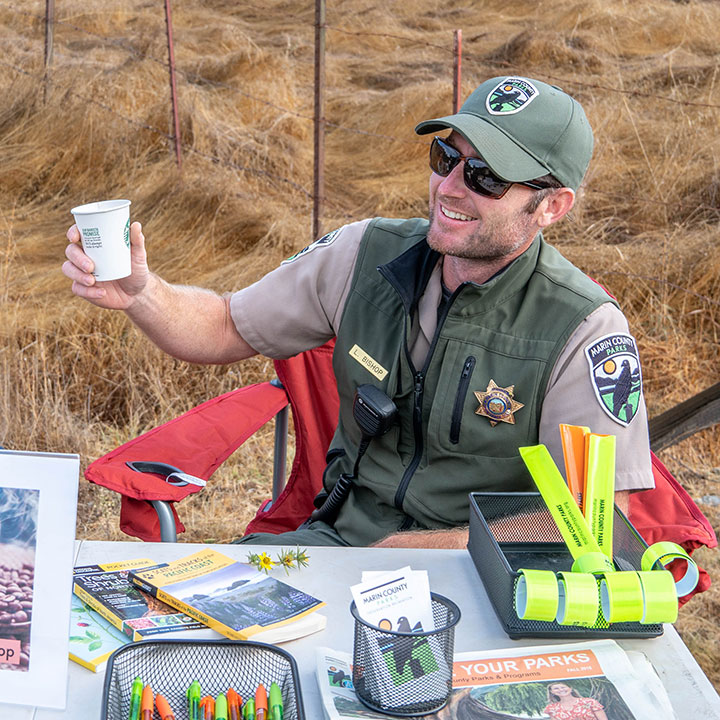 Come enjoy a cup of hot chocolate at the skate park! This is a great opportunity to ask and discuss any skateboarding or scooter-related questions and get to know some of your park rangers. Hope to see you there!
Adverse weather may cancel. Check the calendar on the morning of the event to see if it is canceled.
Registration is not required. For more information, contact Ranger Nova at NHairston@marincounty.org.
Directions
: Meet at the skate park in McInnis Park in San Rafael (310 Smith Ranch Rd). From Hwy 101 in San Rafael, take the exit for Smith Ranch Rd east approximately 0.7 miles. Drive over the railroad tracks and immediately turn left to stay on Smith Ranch Rd. (If you go through the park entrance, you have gone too far). Look for the sign for the skate park, turn right, and follow the road to the skate park parking lot.