Coffee with a Ranger
Source: Marin County Parks
Indian Valley - IVC Parking Lot
Saturday, June 11, 2022, 8 – 10am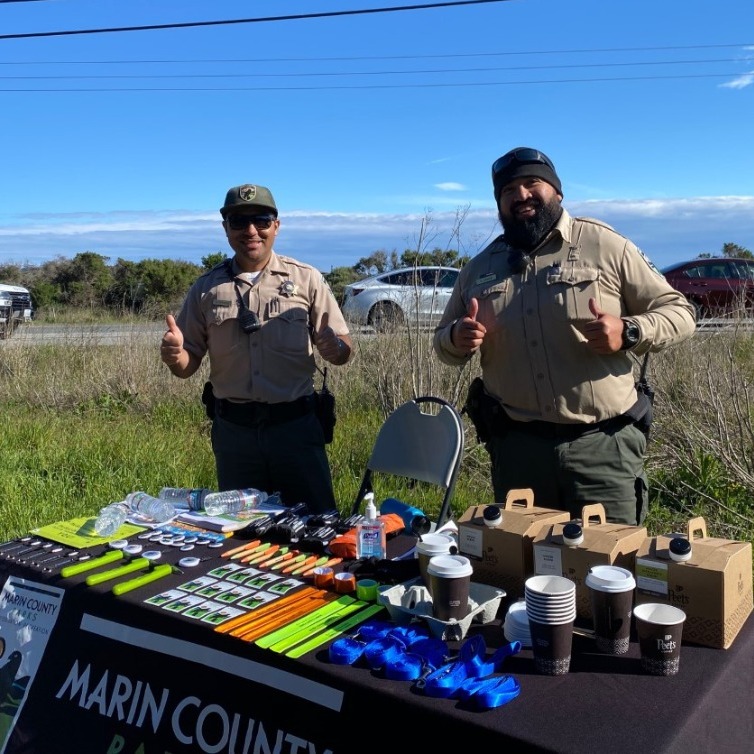 Enjoy a free cup of coffee with us! This is a great opportunity to ask questions about our preserves and get to know some of the open space rangers. We will be posted at the entrance to the preserve on the Indian Valley Fire Road across from Ad & Gloria Schwindt Trail.
Remember to bring a water bottle, sunscreen, and a hat. Friendly dogs are welcome, but must be leashed.
Air Quality Index (AQI) that exceeds 150 on AirNow.gov, or other extreme weather may cancel events. Check the calendar or call (415) 473-6086 after 8 am on the morning of the event to hear a recorded message if canceled.
Registration is not required. Save time on the day of the event by signing in now. For more information, contact Ranger Vasquez at SVasquez@marincounty.org.
Directions
: Park at the College of Marin Indian Valley Campus in Novato (1800 Ignacio Blvd). From Hwy 101 in Novato, take the Ignacio Blvd/Bel Marin Keys Blvd exit west onto Ignacio Blvd approximately 2.5 miles all the way through campus. Meet at the entrance gate to Indian Valley Fire Road.