Measuring the health of Mt. Tam
Maintaining a healthy, vibrant and diverse Mt. Tam begins with understanding how key ecological resources are faring, and how we can better care for this iconic and beloved place.
One Tam partners and Bay Area scientists have come together to try to answer the question: How healthy are Mt. Tam's natural resources?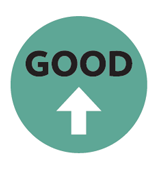 North American River Otter
Why Was This Indicator Chosen?
North American river otters (Lontra canadensis) are highly observable and reliably detected during monitoring. These apex aquatic predators play an important role in ecosystem health, eating fish, crustaceans, invertebrates, birds, and amphibians. Spending 70% of their time on land, and 30% of their time hunting and traveling in waterways, they are useful indicators for the health of both terrestrial and aquatic habitats. Historically extirpated from the San Francisco Bay Area, the return of North American river otters after a decades-long absence is a true wildlife success story.
---
What is Healthy?
North American river otters are present in all suitable water bodies in the One Tam area of focus.
What Are the Biggest Threats?
The residual effects of historic persecution, and the current threat of vehicle strikes as the otters move through terrestrial habitats
Fishery declines, which could have serious impacts on North American river otter population numbers and distribution
Watershed development that degrades habitats and increases pollution levels
Diseases such as canine distemper, feline and canine parvovirus, and rabies
What is The Current Condition?
The current status is Good because North American river otters can be found in every part of Mt. Tam's watersheds, from the headwaters to the coast and San Francisco Bay (Bouley et al., 2015).
What is the Current Trend?
The trend is Improving, as this species has come back from being extirpated in the San Francisco Bay Area, to now being present in most suitable water bodies in the One Tam area of focus.
How Sure Are We?
We are Moderately confident in this assessment. Though current data are encouraging, more work is needed to determine if American river otters are present in all of the suitable water bodies on Mt. Tam.
What is This Assessment Based On?
Since 2012, the River Otter Ecology Project has been collecting observations of North American river otters and monitoring coastal and riverine populations in Marin County through non-invasive camera trapping
A small number of North American river otter pictures have been captured through Phase I of the Marin Wildlife Picture Index Project
What Don't We Know?
Key information gaps include:
Population demographics including home range, dispersal patterns, and the distribution and abundance of prey
The effects of toxins and pathogens on North American river otter health