Measuring the health of Mt. Tam
Maintaining a healthy, vibrant and diverse Mt. Tam begins with understanding how key ecological resources are faring, and how we can better care for this iconic and beloved place.
One Tam partners and Bay Area scientists have come together to try to answer the question: How healthy are Mt. Tam's natural resources?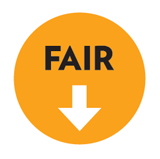 Grassland Communities
Summary
Grassland communities on Mt. Tam are in Fair condition with a Declining trend. These areas have been relatively stable based on a recently assessed baseline for the total extent of grassland communities. However, Douglas-fir (Pseudotsuga menziesii) and coyote brush (Baccharis pilularis) recruitment into the edges and interior of some grassland patches mean that the overall patch size and number of large patches is below the desired condition. The presence and relative dominance of invasive, non-native grasses and forbs is further causing grassland habitat quality decline.
Grassland community condition and trend in the One Tam area of focus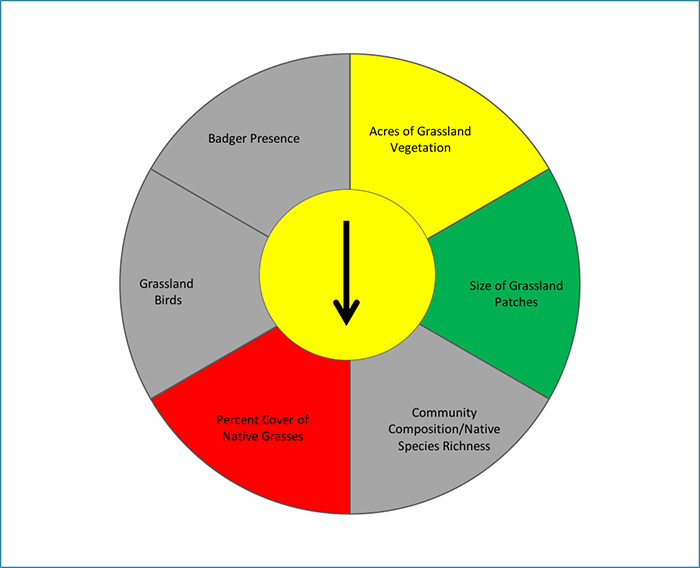 Community Composition
Thorne et al. (2016) concluded that grasslands will have mid to high climate vulnerability in the future. Thus grasslands will be expected to shift in space and change in composition and quality. Near the coast, some grasslands may be lost to coyote brush while away from the coast grasslands could expand at the expense of forests and woodlands (Cornwell et al., 2012). These habitats are also vulnerable to succession in the absence of periodic wildfires.
Mammals
The American badger (Taxidea taxus) was historically an important component of grasslands, but this species was likely extirpated in many parts of the northern coast, including the Mt. Tam area of focus. Recent sightings in other parts of Marin County indicate that his species may be slowly recovering in the region but it has not been documented on Mt. Tam.
Birds
Currently, there is no empirical evidence of the presence and abundance of bird species within Mt. Tam's grassland communities, so they cannot be included in the assessment at this time. Additional future research, surveys, and monitoring may provide the data needed to include these important grassland health indicators in future analyses.
Learn More
References:
Thorne, J.H., Boynton, R.M., Holguin, A.J., Stewart, J.A.E., & Bjorkman, J. (2016). A climate change vulnerability assessment of California's terrestrial vegetation. (Report prepared for the California Department of Fish and Wildlife). Sacramento, CA: University of California, Davis. Available from: https://lccnetwork.org/resource/climate-change-vulnerability-assessment-californias-terrestrial-vegetation.